BlizzCon, the convention by Blizzard on Blizzard Games for the fans. A place of community, friendship, passion, and excitement. It was my second time attending BlizzCon, and I highly recommend going in person to experience it for yourself. The digital ticket is great, but there's something different about being there and feeling the energy around you. It's really amazing.
Alas, the con is over. There is always next year again! I've brought back pictures, audio, and some video.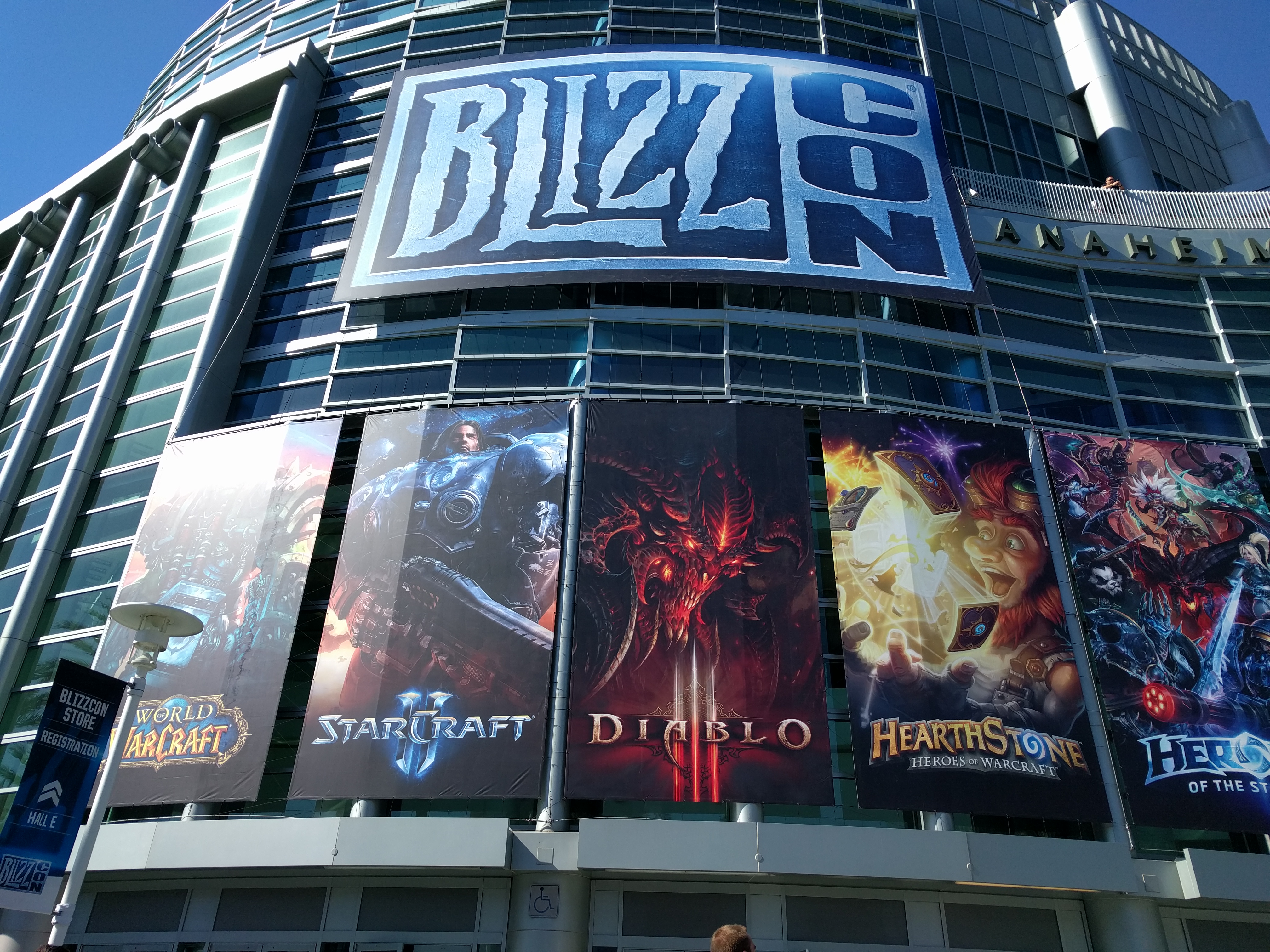 Below is some audio and video that I recorded and edited together for you guys. The audio link is more complete, but the video link is more like montages of various conversations and visuals.
The important thing to take out of these links is the conversations more than the demonstration (my personal opinion: Because you can always watch a speedpainting on Youtube already). I wish I could have recorded the whole thing, but I wanted to respect the fact that Blizzard specifically chose not to stream the panel. The Q&A they had was very interesting to listen to, and I wanted to share these gems of advice with you guys too.
[youtube https://www.youtube.com/watch?v=ameu8HzJPI0]
[youtube https://www.youtube.com/watch?v=8vkjoDKR7Os]
This video recording is not mine, and is a complete recording of the Level Design Panel. Enjoy while it is up! 🙂
[youtube https://www.youtube.com/watch?v=eYDd3T_s1zo]
Last but not least, an old gem from BlizzCon 2013! The WoW team shows off their process, team setup, and assets for Warlords of Draenor.
[youtube https://www.youtube.com/watch?v=Ppr7L5aP26w]
If and when I find out there are more 2016 Artist Panels posted on youtube, I will add them here.