Join me in welcoming @YBourykina (Katia) as a Guild Associate!!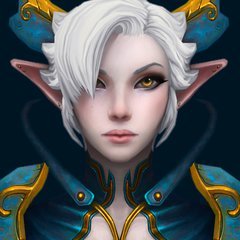 She has been a great inspiration for us as artists, but also a very welcoming guild member! She is an amazing artist who has shared tons of her knowledge online (https://www.artstation.com/ybourykina/blog as one of those places), and has been a voice of support here in the guild.
We are happy to have her join us and continue to be a positive influence in the community!
Thanks Katia!!!